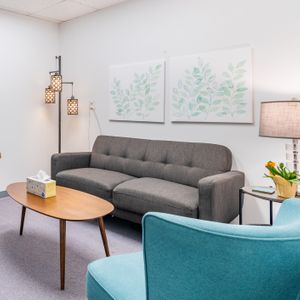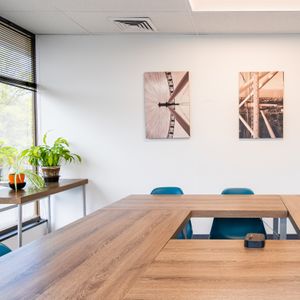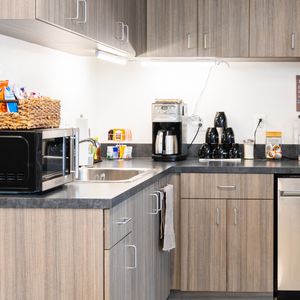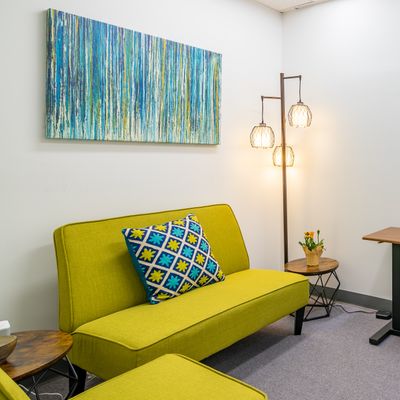 WorkAway Lounge
Need to meet with a client or customer?
WorkAway Lounge is a comfortable space where you can meet with customers or clients in a more casual environment. Space is available by the hour or at recurring times.
It's the perfect space for life coaches, therapists, nutritionists, and other service providers too!
With soft seating and modern design, our therapists enjoy the ability to reserve the space conveniently online. We have a professional and comfortable setting, to meet your needs whether it's an occasional session, or scheduled blocks of time each month.
WorkAway Lounge Rates are $25 per hour or lower rates based on monthly pre-scheduled time.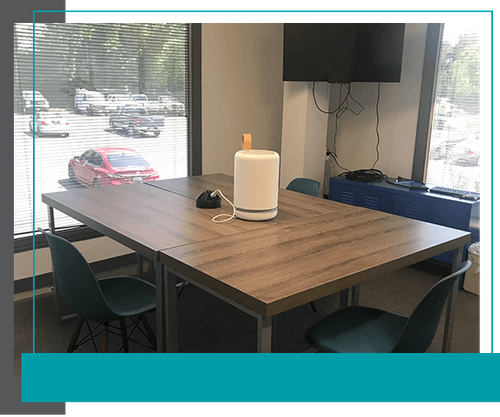 Professional Conference Rooms
We now have two conference rooms to meet your needs!
Clean, modern, and convenient, our conference rooms are designed with you in mind. We know the power of a professional environment when you're meeting with a client or team members, and our beautiful meeting space makes it easy to settle in and get the job done.
⭐⭐⭐⭐⭐ "Love this space! We rent out the conference room for classes on the weekends and this has just been an awesome place to hold them. Staff is super accommodating and it's always clean!" ~Corrie M.
Make a Great Impression on Clients and Build Your Business
Meeting rooms start at $30 an hour for the small conference room (4 people) or $50 per hour for our large conference room (up to 10 or more if classroom style). Day rates are available.
Our space is a place where you can focus, connect, and get work done. Once you're in our conference room, you get:
WiFi/Ethernet connections
A large display with an HDMI connection for video conferencing
A whiteboard
Coffee, tea, and water
Setup can be conference table, workshop or classroom style.
Molekule air cleaner
Let Us Take Care of You
We are passionate about empowering hard-working entrepreneurs and students to achieve their goals. Choose our high-tech, professional venue for all your needs. We make it easy to impress clients, inspire your team, and achieve success.