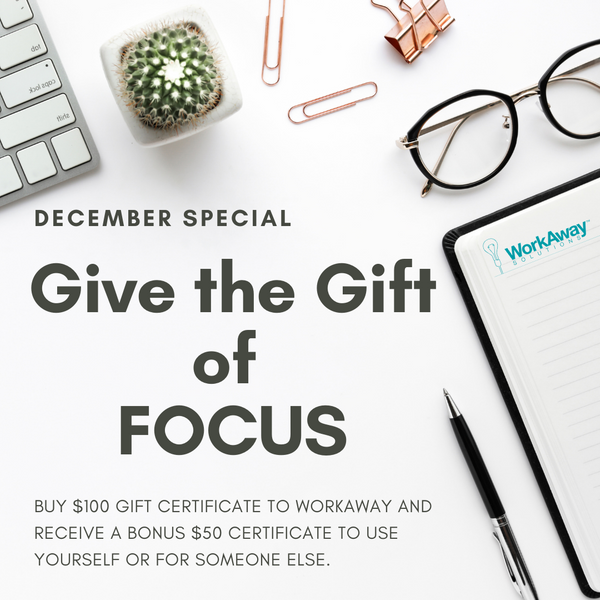 December Special
The best gifts help us in ways we never knew we needed. Every person who has been working from home during COVID could use some time to escape to focused productivity.
BUY $100 GIFT CERTIFICATE AND RECEIVE A BONUS $50 CERTIFICATE TO USE YOURSELF OR FOR SOMEONE ELSE.
Email: info@workawaysolutions.com with the name of the gift recipient and we will send you an online invoice for payment, and mail the certificates to you or have them available for pick up.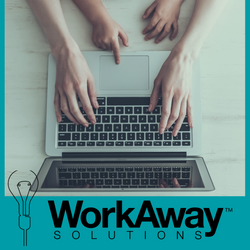 Introducing our Partner Pass!
Are you "home schooling" as a couple? Teacher, recess manager, lunch maker, task master, #allthethings were never meant to be part of "working from home". Remote work was never intended to mean juggling everything at once. Get ready to take turns! Our partner pass gives you both access to our workspace with a shared membership. Become a member at any of of our coworking membership levels and share access so one of you can be #allthethings and the other can get some focused work time.
For $100 off your first month of our Partner Pass use code PARENTPASS at checkout.
Bring Your Student Pass
Add on a student membership to any of our coworking memberships for $99. *student should be 13+ and able to work courteously in an office environment
Stuck at home doing college courses?  Ask about our Student Discount